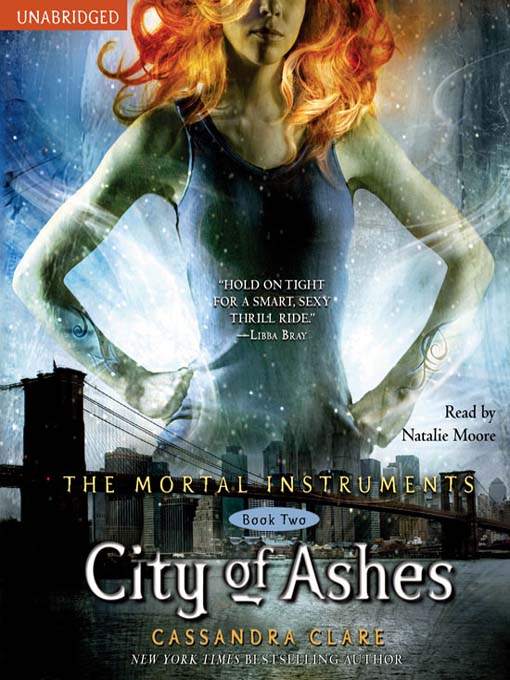 Clary Fray just wishes that her life would go back to normal. But what's normal when you're a demon-slaying Shadowhunter, your mother is in a magicall...more
Clary Fray just wishes that her life would go back to normal. But what's normal when you're a demon-slaying Shadowhunter, your mother is in a magically induced coma, and you can suddenly see Downworlders like werewolves, vampires, and faeries? If Clary left the world of the Shadowhunters behind, it would mean more time with her best friend, Simon, who's becoming more than a friend. But the Shadowhunting world isn't ready to let her go -- especially her handsome, infuriating, newfound brother, Jace. And Clary's only chance to help her mother is to track down rogue Shadowhunter Valentine, who is probably insane, certainly evil -- and also her father.To complicate matters, someone in New York City is murdering Downworlder children. Is Valentine behind the killings -- and if he is, what is he trying to do? When the second of the Mortal Instruments, the Soul-Sword, is stolen, the terrifying Inquisitor arrives to investigate and zooms right in on Jace. How can Clary stop Valentine if Jace is willing to betray everything he believes in to help their father?

WARNING: Review contains slight spoilers for 'City of Bones'.
'City of Ashes' promises action from the blurb onwards and Cassandra Clare certainly delivers! The tension spikes higher and higher every few pages, although these developments are more to do with the general plot- I felt that there was a little less emotional development than I'd hoped for, especially where Jace and Clary's relationship was concerned. It seemed like the situation hadn't changed at all throughout the book! At times didn't connect very much with Clary as a character; she sometimes seemed a bit flat, and I lived to see Jace and the Lightwoods appear. I'm surprised by how much I now love Alec and Isabelle, and how Simon's starting to grow on me. The secondary characters are definitely a great strength of this series, because what often happens in third person novels- that you skip the boring parts featuring characters you're not interested in- nevcr happens in the Mortal Instruments series.
Clare's worldbuiliding is as strong as ever, and in this installment we get more of an insight into the 'Downworlder' community. Even though I've mentioned a couple of niggling annoyances, none of them impeded my enjoyment of the book and my qualms with character development probably reflect how much I loved the characters in the first place and wanted them to grow and to get what they were hoping for. The action certainly kept me hooked, and rose to a very intense climatic scene which I thoroughly enjoyed- especially when Jace said something outrageous enough to make me laugh out loud!
As an aside, this is my 100th post- and I'm happy that it featured a series that's wormed it's way into my favorites!
lale